---
Rays From The Rose Cross Magazine
Grandpa Rabbit in Paradise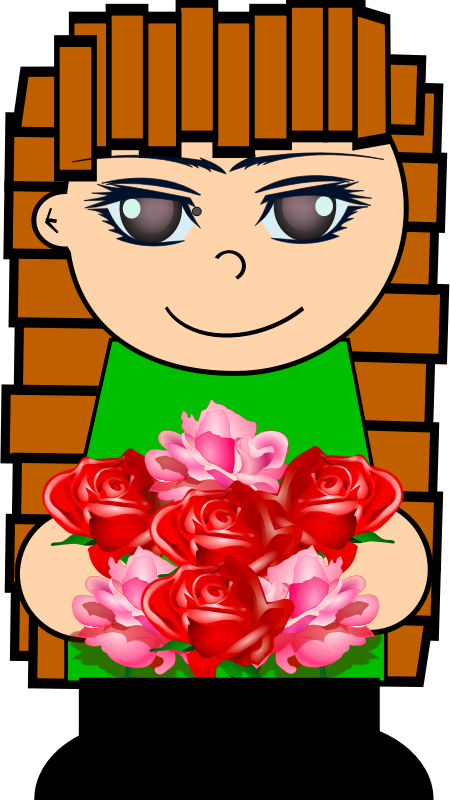 One lovely evening, when the briar roses were in full bloom and the carrot patch was bristling with fat, saucy carrots, Grandfather Rabbit, with a smile on his whiskers, slipped into deep, peaceful sleep. And, because he was a very old rabbit, he did not wake up again in this world.
Oh, there was no pain or any sadness. In fact, Poppy, as he was fondly called by his little grandchildren, died without even realizing what had happened.
Of course Poppy had had every intention of waking up the next morning, and so he did, but in a place totally unfamiliar to him. Not only that, but he felt more fit than he had in years, full of energy and more like a butterfly than a rabbit. "My goodness," thought Poppy, as he found himself unable to resist great leaps into the air, "how strange it is to feel so well, so youthful, at my age. And where am I, anyway? This is definitely not my carrot patch."
Actually, this place was not at all that great. It was a rather vague terrain with neither plants, nor trees, nor anyone at all. "I don't think I care for this," mumbled Poppy, and as he thought this thought he began to feel an urge to hop in the direction of a distant lane. "This is all very strange, but there is a charming lady rabbit up ahead who resembles my dear, departed wife, grandmother Rab."
Who do you think that was, waiting for Poppy at the end of the lane? It was indeed grandmother Rabbit, along with other members of his family who had gone before him. Poppy stopped practically in mid-air; unbelievable as it was, there they were, ears perked, soft eyes shining, their fur coats far more glossy than they had ever been in life.
"How happy I am to find you again," beamed grandmother. "See, we are all here," as Poppy's own beloved Mama and Father came to his side to bid him welcome.
Poppy was aghast. His mother read his thoughts. "My baby, you have returned to us from the Earth. You won't have to go back ever again. You can stay here with us." When Poppy could only continue to stare at her in glazed surprise, she said to him, "Come with me and you will understand."
It wasn't long before they found themselves in a great garden, where beautiful, winged Angel Rabbits danced and played in the rays of the golden sun. In the center of the garden was a great hedge of majestic trees, encompassing a large and ornate gate. And there, standing in front of the opening, was the largest and most lovable rabbit that Poppy ever could imagine. Her fur was white as snow, and her delicate pink nose was set between the most extraordinary and wise eyes.
"Come with me." She gestured for them all to follow her through a marvelous park and in the direction of a kind of cabin which seemed to be floating in the clouds.
"Enter," said the Angel, "and look at your home and into the window of your burrow."
At this, Poppy cried out in surprise. For there on the bed, as peaceful as could be, was Poppy's body.
"But I am here, and I am there! My goodness, I must be dead!" The Angel smiled as though she had been through this sort of thing many times. "Yes Poppy, your body is dead, but it was old and useless anyway, and you said yourself that you've never felt better than right now. What do you think of that?"
Poppy gazed lovingly at the dear ones whom he had thought to have lost forever and who had been found again after all, and he replied, "Beautiful Angel, if I am to stay here, it will make me perfectly happy. But what will become of my son and my little grandchildren, who are still on Earth? Will I never see them again?"
"Oh, but you can see them as often as you like, only they cannot see you at all. One day they, too, will arrive in Heaven and find you waiting for them as your wife and parents and many of your friends were waiting to see YOU. You have earned a rest, Poppy, for you were a very good rabbit. You were honest, devoted, and full of love and forbearance for everyone. Your reward is peace and joy beyond your fondest dreams."
Opening another gate, she guided Poppy Rabbit into a place so grand, so lovely, that no one can even describe it. More than something beautiful to see, it also was an experience of well being and peace which completely surrounded Poppy and his family.
"Oh, thank you, beautiful Angel. Never have I imagined anything so perfect. is this truly Heaven?" he cried.
And in answer a voice was heard which said, "Because you never have judged anyone, because you brought laughter and song to Earth, and because you have always thought of me, your creator, in joy as well as pain, in work as well as rest, and because you have learned Earth life's lesson well, this time you are here forever. You have well earned eternal happiness."
And I can tell you that being eternally happy is what Poppy is, in his heavenly home.
— Odette Renard
---
---

Contemporary Mystic Christianity






This web page has been edited and/or excerpted from reference material, has been modified from it's original version, and is in conformance with the web host's Members Terms & Conditions. This website is offered to the public by students of The Rosicrucian Teachings, and has no official affiliation with any organization.

| Mobile Version |