---
Rays From The Rose Cross Magazine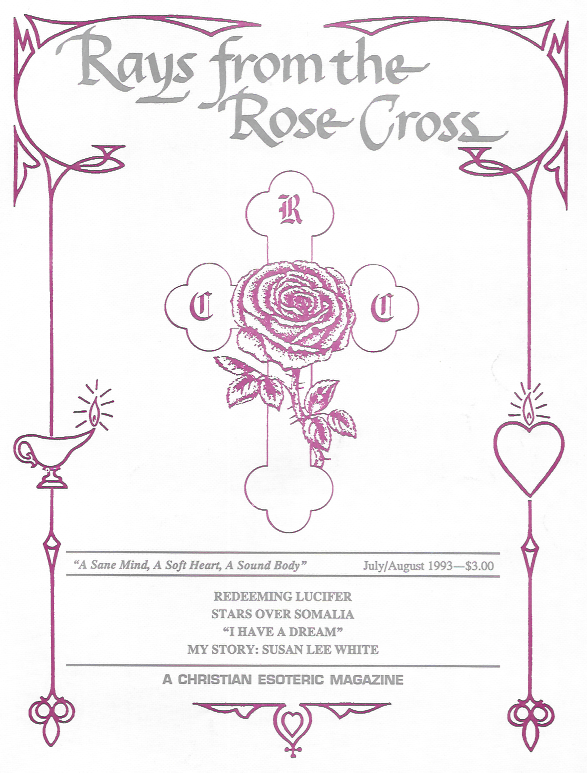 Communiqués
Our Lips and Ears
If you your lips would keep from slips, Five things observe with care:
Of whom you speak, to whom you speak,
And how and when and where.

If you your ears would save from jeers, These things keep meekly hid:
Myself and I, and mine and my
And how I do and did.
—Unknown
A Wise Old Owl
A wise old owl lived in an oak;
The more he saw the less he spoke;
The less he spoke the more he heard:
Why can't we all be like that bird?
— Edward Hersey Richards
If any man offend not in word, the same is a perfect man, and able also to bridle the whole body.
The tongue is a little member, and boasteth great things. Behold, how great a matter a little fire kindleth!
Who is a wise man and endued with knowledge among you? Let him shew out of a good conversation his works with meekness of wisdom.
— James 3:2,5,13
— Rays from the Rose Cross Magazine, September/October, 1995
---
---

Contemporary Mystic Christianity






This web page has been edited and/or excerpted from reference material, has been modified from it's original version, and is in conformance with the web host's Members Terms & Conditions. This website is offered to the public by students of The Rosicrucian Teachings, and has no official affiliation with any organization.

| Mobile Version |